Matt Thompson opened Thompson Millwork in early 2013. The original intent was to provide general contractors and homeowners in the Durham area with old-house expertise and problem solving. First projects included historic wood window restoration, molding and door replication, and custom built-ins. As the company has grown from a one-man operation, so has the intent. Through a series of mergers and new ventures, Thompson Millwork now provides turnkey commercial casework, specialty millwork and historic preservation services.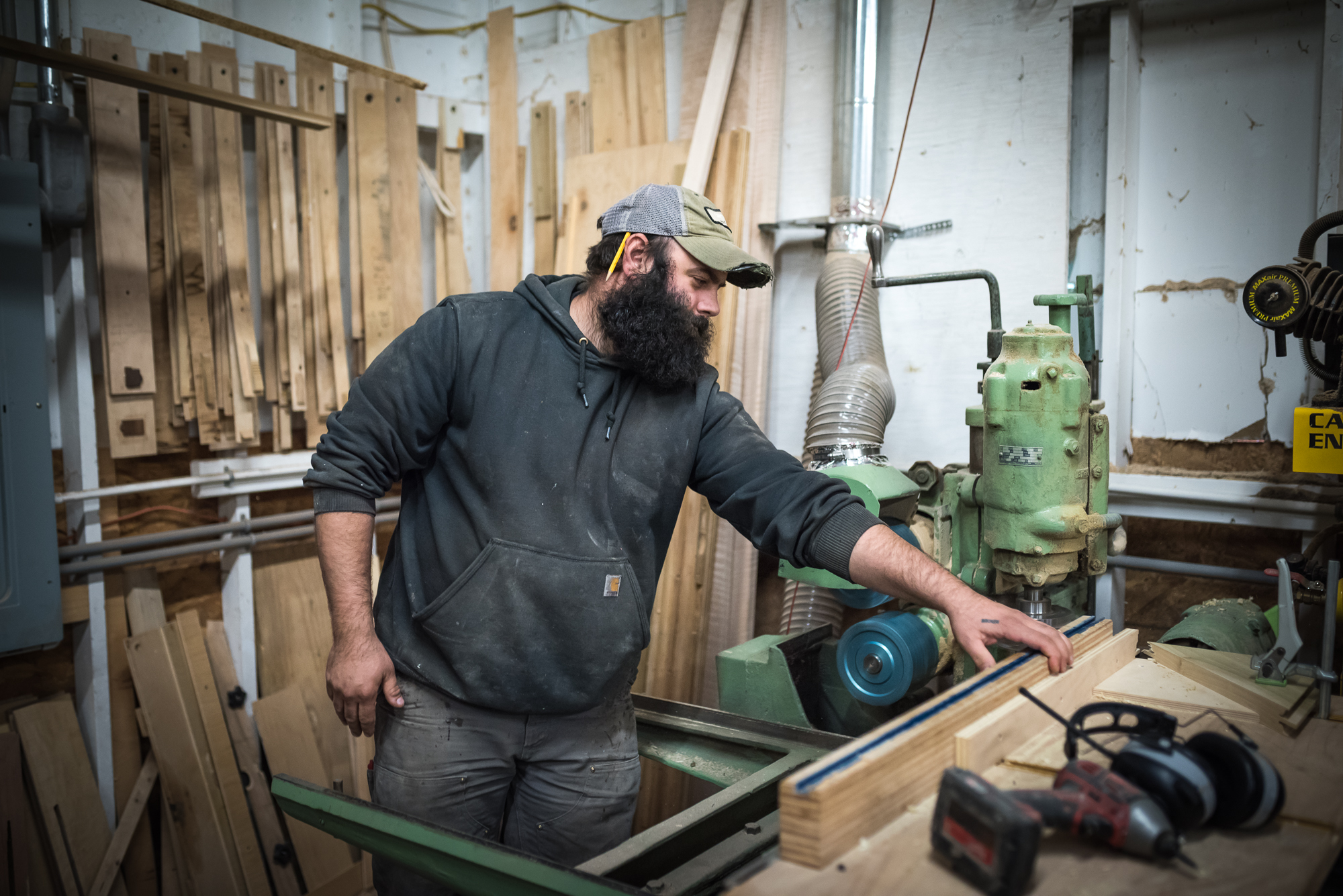 Matt grew up in Akron, Ohio and graduated from Deep Springs College in 2006. He pursued a degree in philosophy and theology at Oxford, but before finishing moved to Durham in 2009 to begin working as a carpenter. Matt opened Thompson Joinery in 2014 specializing in historic windows, millwork replication, and built-ins. Shortly thereafter he was introduced to the local architecture community and has expanded his business to provide skill and quality across all facets of design.
Brian was born and raised in Raleigh, and worked as an electrician for 16 years before moving into the shop. He enjoys art, drawing, and sculpture. Brian heads up the cabinet shop and troubleshoots our out of the box problems.

Matt is a Durham native and the son of a carpenter. He started with handyman and home repair before moving into the shop at the Reuse Warehouse. While at Durham School of the Arts, he specialized in music and sculpture.
Josh is a native of Raleigh. He started in trades work at 18, installing hardwood flooring in Wilmington. He then framed houses in Boone for a number of years before moving back to the Triangle. He transitioned into shop work and now handles our special projects and most technical work.
Thompson Joinery is a proud member of the Durham Living Wage Project.