Matt Thompson opened Thompson Joinery in 2014. First projects included historic wood window restoration, molding and door replication, and custom built-ins. With the addition of Aventine and Garland Woodcraft in 2018, the consolidated businesses became Thompson Millwork. As the company has grown from a one-man operation to thirty employees, so has the intent. Thompson Millwork now provides turnkey commercial casework, specialty millwork and historic preservation services to the Triangle-Triad region and throughout the Mid-Atlantic.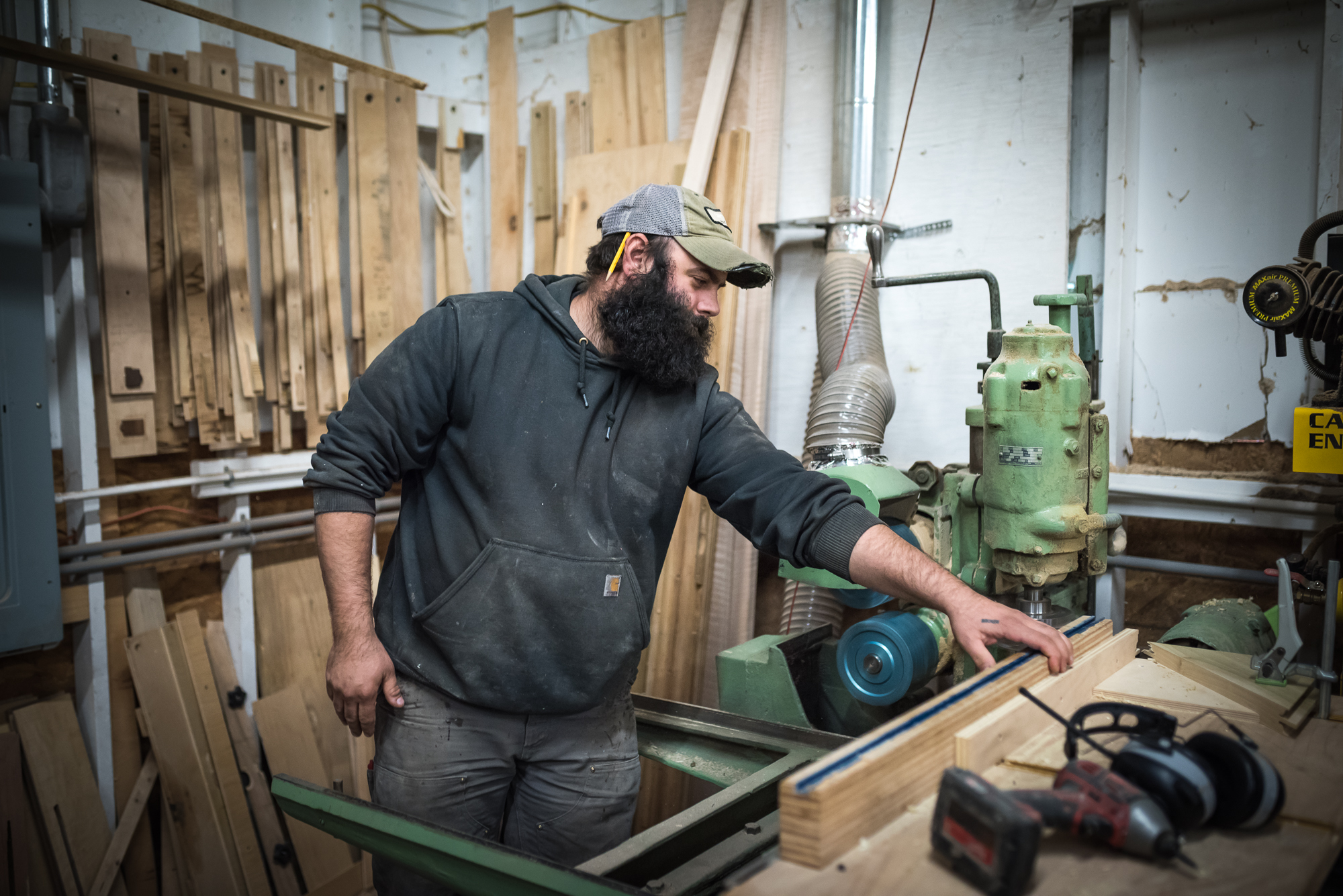 Matt grew up in Akron, Ohio and graduated from Deep Springs College in 2006. He pursued a degree in philosophy and theology at Oxford, but before finishing moved to Durham in 2009 to begin working as a carpenter. Matt opened Thompson Joinery in 2014 specializing in historic windows, millwork replication, and built-ins. Matt lives with his wife and four children in Bahama, NC.
Thompson Millwork is a member of the Durham Living Wage Project.